Underbust Styles
There are 3 types of underbust styles.
An underbust corset is an actual corset that sits under the bustline and is suitable for waist training. Full corset styling & waist reduction but no coverage over the breasts.

A variation on the underbust corset that has hip gores to provide a large curve between the hip and waist area. Good for ladies with larger hips and a smaller natural waist.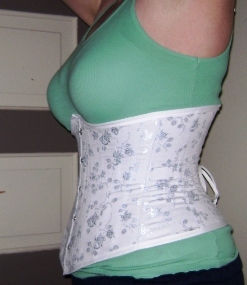 (above is one of Violetta's personal waist training corset)
Base pricing for corsets is on the Price List page.
A waist cinche style that will provide 2-3 inches of reduction on most women but will not do any figure shaping and is shorter in length across the tummy. Good if you would like something to wear over clothing & if your goal is limited to tummy trimming.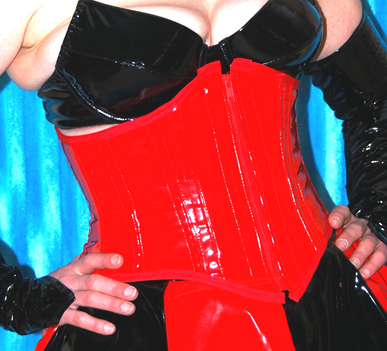 Note these can be closed via a busk or a zipper closure.
X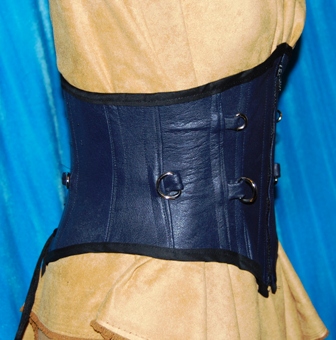 A ribbon corset provides a slim look and a slight amount of waist control. Its delicate construction does not allow for the pressure needed for waist reduction. Think of these more as a belt.
Base pricing for corsets is on the Price List page.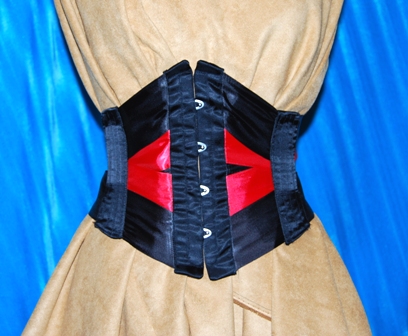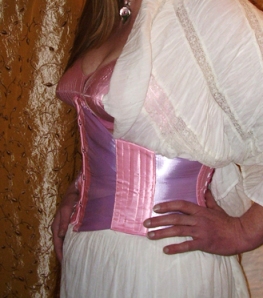 Overbust Styles
Blue Rose Corsetry make two overbust Victorian styles, each which caters to certain figure needs.
Victorian 8 paneled corset

fits many figure shapes. This is what most corset companies carry. Good for small to average bust sizes.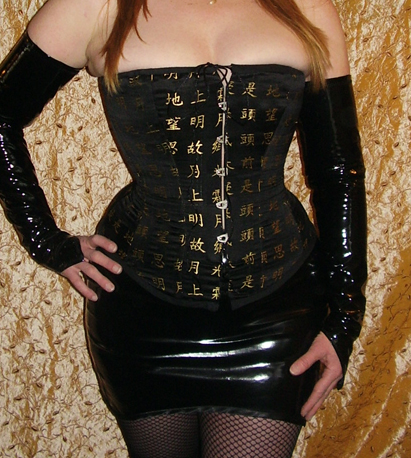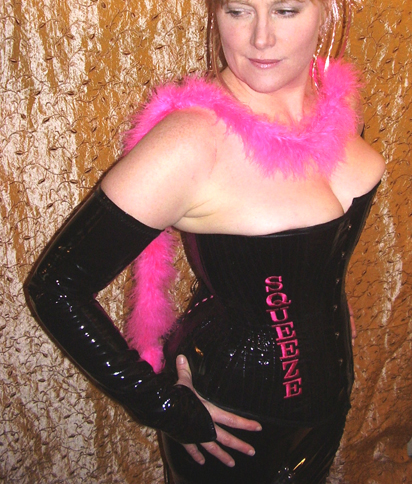 Same corset style with a sweetheart neckline: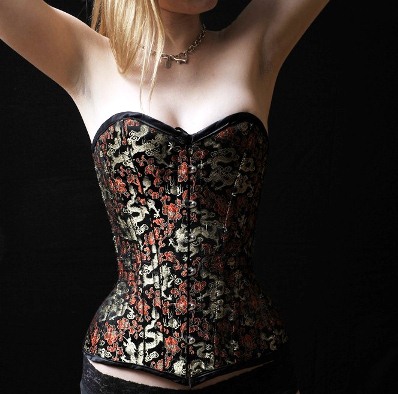 Same corset from the back with privacy panel: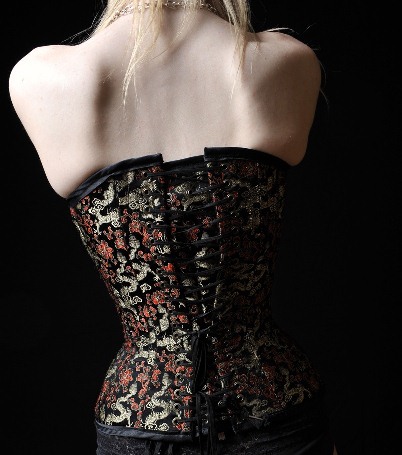 Sweetheart neckline corset in black vinyl: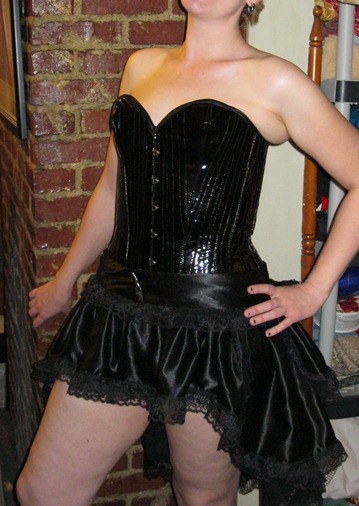 Victorian proportioned gored corset

(below)- this style is for girls with fuller bustlines. A curved cup holds the bust instead of pressing the bust against the chest.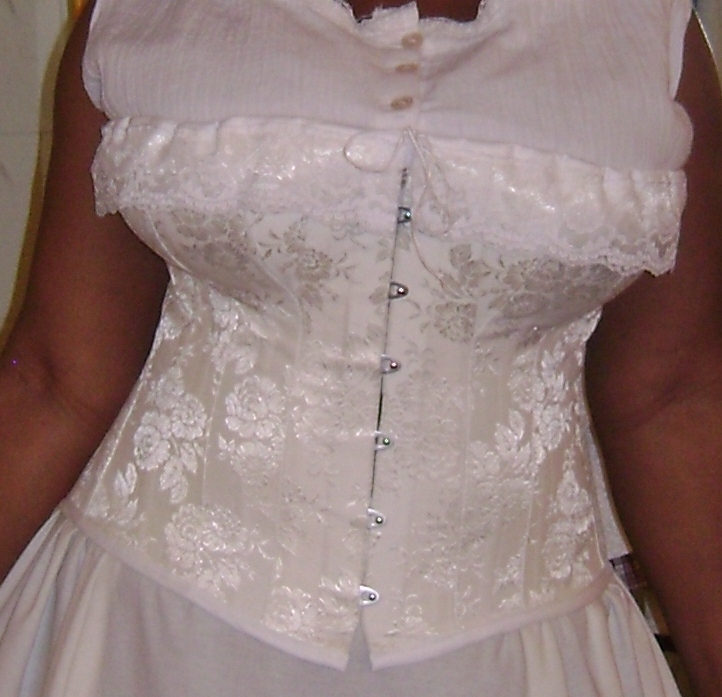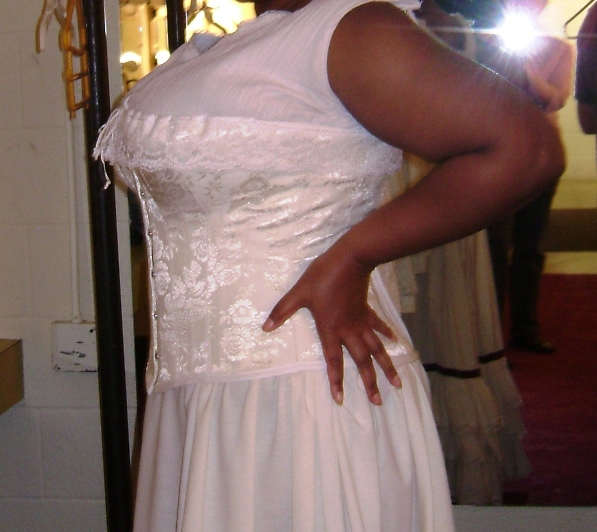 Photos courtesy of Weathervane Playhouse.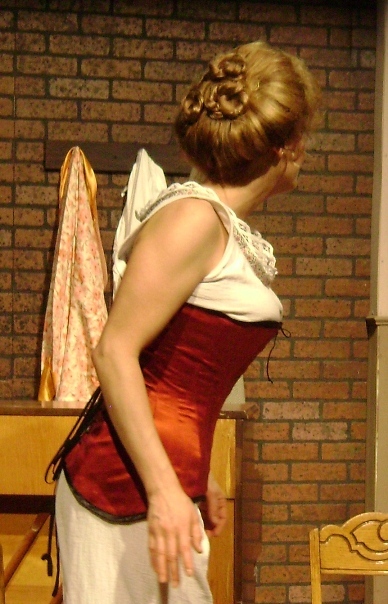 And we are perfecting our

Edwardian corset

this spring. This style will be available for ordering in June 2010.
Photos courtsey of Weathervane Playhouse.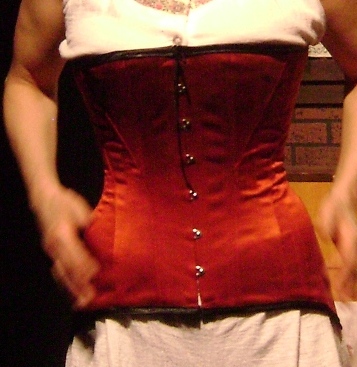 Base pricing for corsets is on the Price List page.